UniversalSoundboard Version 1.6: Live Updates & more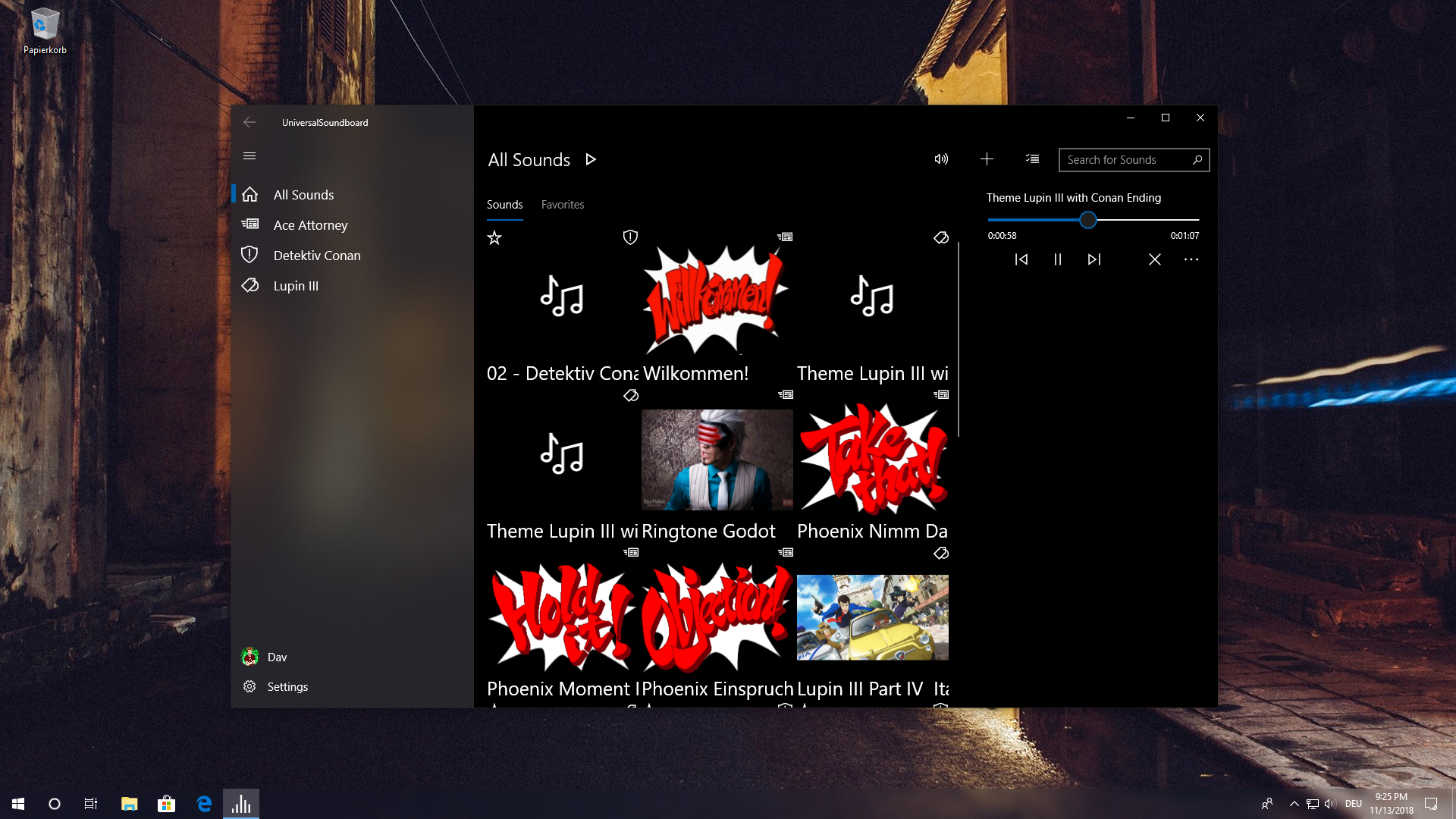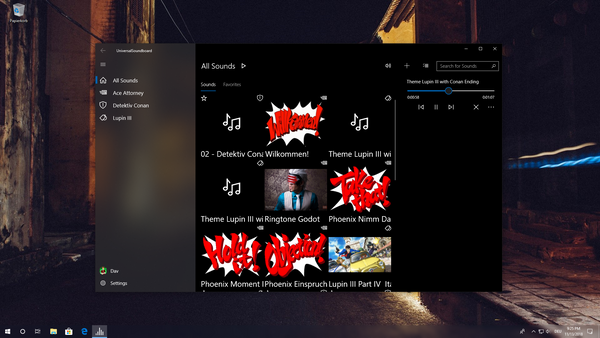 In August we made it possible to use the same soundboard on multiple devices without the need to export and import your soundboard manually.
But when using the app on multiple devices at the same time, the data can get outdated. For example when you add new sounds to UniversalSoundboard on one device, you have to restart the app on the other device to get the new sounds there. This update solves this problem.
Live Updates
With Live Updates, the data in your apps will always be up-to-date. When you change the data on one device, all other devices will instantly receive the new data. In UniversalSoundboard, you can add new sounds to one device and get them almost immediately on all other devices. This is also the case for all other data, Categories and Playing Sounds will be updated as well.
The video below shows this feature in action.
We think this behaviour should be standard in all apps where you can log in. We will roll out Live Updates to UniversalSoundboard on Android, Calendo and all future apps.
Other changes
Exporting sounds
This update adds the ability to export sounds to your local hard drive. When exporting a single sound, you can select the folder and the name of the sound. You can also export multiple sounds and you can save them in a zip file if you want.
When you are logged in with your dav Account, files that are not available locally will be downloaded when you want to export or share them.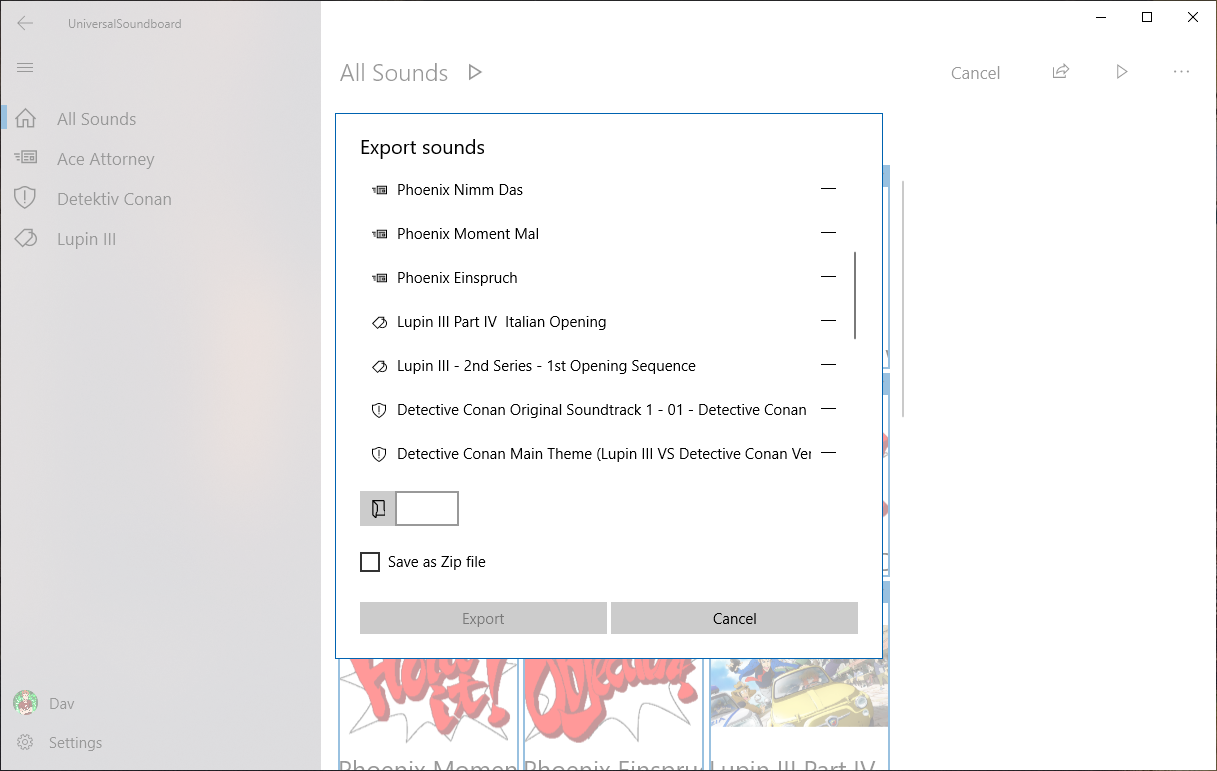 Select all
When selecting multiple sounds there is now the option to select all sounds. This makes it easier to select a lot of sounds, which was painful before.
Support for more file types
UniversalSoundboard now supports .ogg, .wma and .flac files.
UI Improvements
We improved the layout of Playing Sounds by rearranging the buttons. We also rebuilt the Playing Sound options menu, which now looks nicer.
We also added a new loading screen which shows up when you add or remove sounds.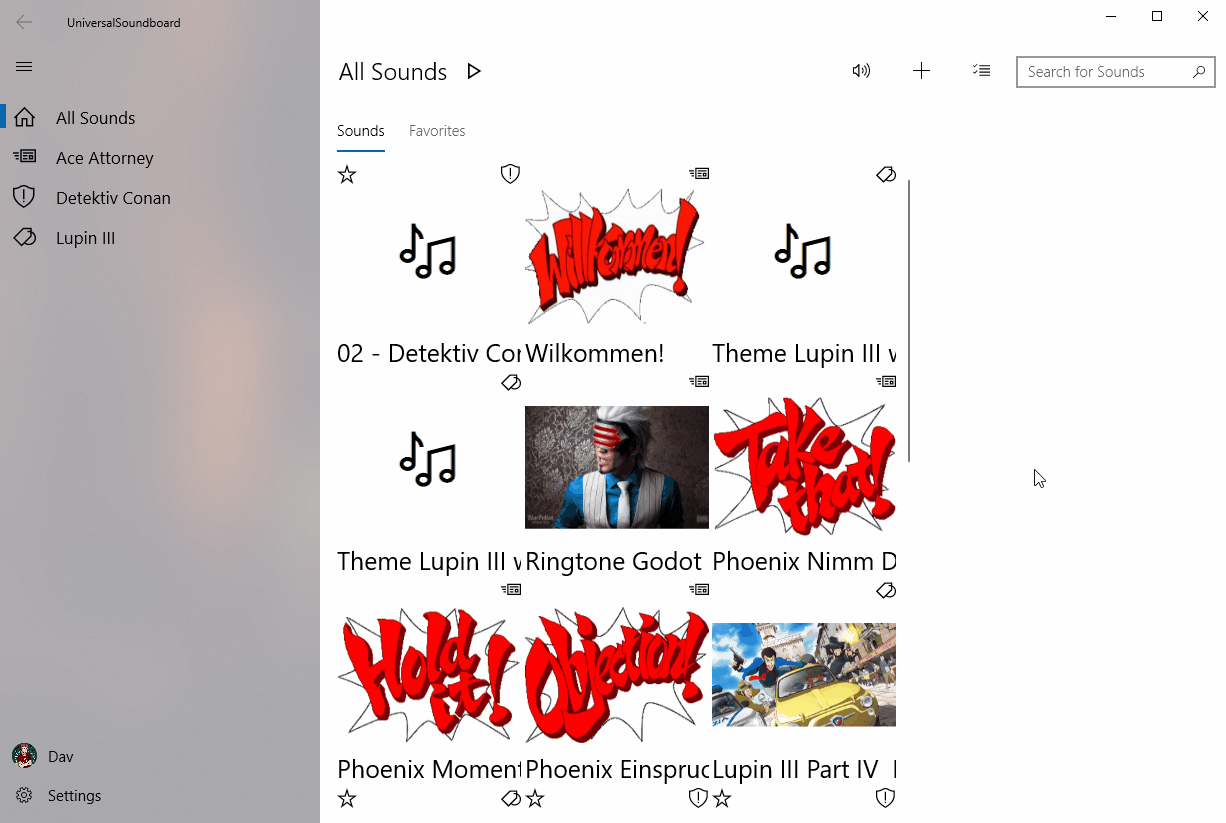 This update is slowly rolling out to all users, but you can get it now in the Microsoft Store by searching manually for updates.
Stay tuned!
David